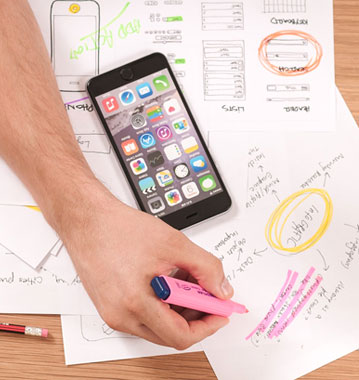 Mobile App Developers in Calicut
Custom Mobile Application Development Services
We are one of the most creative and experienced mobile app developers in Calicut.
We create best in class and industry-focused mobile apps. Our mobile apps can simplify things for your customers by the convenience of using their mobile phones. Our cross-platform mobile app development can build apps for various mobile operating systems.
Our mobile app developers can build dynamic, customized mobile apps using the latest technologies and innovations. Our developers ensure the mobile apps will be packed with all the client requirements and features.